Software Engineer Internship (Summer 2023)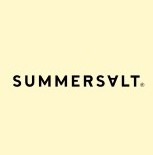 Summersalt
Software Engineering
St. Louis, MO, USA
Posted on Saturday, April 15, 2023
Summersalt is seeking an Intern to support our Technology team for the summer! This individual will take on day-to-day tasks from our Technology team in order to support their workload during our peak season. In this role, this individual will work in close collaboration with the technology, marketing, acquisition, data science and operations teams to support all aspects of the Summersalt technology stack. We are looking for someone who works well independently, is self-motivated and has excellent time management skills.
Our internship program is designed with future leaders in mind and serves as a pipeline for top talent. The ideal candidate will have a balance of creative thinking, organizational skills, and attention to detail. A successful candidate will thrive in a fast-paced environment and ensure that our processes are organized and administered effectively.
ABOUT THE ROLE:
Assist in developing engaging web experiences that excite our customers and support Summersalt's overall growth objectives.
Work closely with the Summersalt product and marketing teams to facilitate and aid in new product launches and campaigns.
Identify and resolve opportunities for improvement in the customer experience.
Assist in defining and reinforcing coding standards and build, test and deployment tools and processes.
Collaborate cross-functionally with marketing, acquisition, data science and operations teams on projects to improve and impact company objectives.
Contribute towards the continuous improvement of development methodologies and standards.
ABOUT YOU:
Currently pursuing a degree in Computer Science or a related field.
Good understanding and knowledge of HTML/CSS and JavaScript.
Experience with any of the following: Shopify, React, Python, Ruby, Typescript, unit testing, CI/CD is preferred but not required.
Would love to experience a startup environment
We're self-starters: You're the kind of person who is on it before being asked. You believe in striking that perfect balance between dreaming and doing. You're motivated and highly focused.
We're masters of prioritization. You can pivot and shift priorities with complete flexibility. Regardless of when distractions arise, your time management and resource planning skills keep everything running smoothly.
We're communicative—even when it's hard. You're direct and considerate in an effort to achieve the best possible outcome. Your feedback is always intentional, constructive, and to move the business forward.
We're always curious and creative: You believe in everyday adventure and you can learn something (big or small) in everything we do.
ABOUT SUMMERSALT:
Summersalt is a generation-defining apparel brand, providing wardrobe essentials for women who are going places. Summersalt launched in 2017 with swimwear made from recycled materials at a $95 price point — designer quality swimwear without the designer price tag. Since then, we've launched additional categories including loungewear, knitwear, sleepwear and activewear. Summersalt pieces are modern, sophisticated and fun, with an impeccable data-backed fit based on millions of measurements from over 10,000 women. In the few short years since our founding, Summersalt has built a loyal following of customers, influencers and celebrities, while garnering praise from leading fashion media including ELLE, Vogue and People.
This role is a unique opportunity to join a well-funded, close-knit team that is redefining the apparel and swimwear categories and at the forefront of e-commerce, design and brand innovation. Sustainability, inclusivity and diversity are core tenants of the brand, and we work hard to inspire joy through our products and every interaction with the customer. If you want to be a part of a diverse, hardworking and fast-paced team filled with motivated and thoughtful people, please consider applying.
Summersalt champions diverse backgrounds, perspectives and opinions. We strive to create an inclusive environment where everyone can thrive. Summersalt is an Equal Opportunity Employer, providing equal employment and advancement opportunities to all individuals. We hire the most qualified applicants without regard to race, color, creed, national origin, religion, sex, parental status, age, disability, genetic information, gender identity or expression, transgender status, sexual orientation or any other status protected under applicable federal, state and local laws. We respect the laws enforced by the EEOC and are committed to fostering diversity across our organization.