Senior Accountant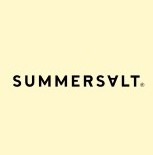 Summersalt
Accounting & Finance
St. Louis, MO, USA
Posted on Thursday, March 2, 2023
Summersalt is looking for an exceptional Senior Accountant to support the day-to-day accounting activities of our Finance Department. Responsibilities include maintaining the general ledger, balance sheet reconciliations, payroll, accounts payable, external audit support, and financial reporting. We are seeking a self-starter with excellent attention to detail and strong organization skills. This is an opportunity to gain valuable experience in financial operations and exposure to all departments across the organization.
ABOUT THE ROLE:
Prepare monthly balance sheets, income statements, and profit and loss statements.
Maintain the general ledger (prepare and post entries, maintain chart of accounts, code transactions.)
Maintain a documented best-in-class system of accounting policies and procedures and implement a system of controls over accounting transactions to minimize risk.
Reconcile cash disbursement accounts, payroll, customer accounts, and other financial accounts
Review & process all accounts payable and ensure invoices are charged to the appropriate accounts.
Prepare balance sheet account reconciliations and resolve discrepancies.
Provide budget analysis support to cross-functional leaders
Support the timely completion of the month-end and year-end close.
Ensure timely reporting of financial results and metrics to stakeholders.
Work with external auditors and provide needed information for the annual audit.
Work with external tax preparers and provide needed information for the company tax return.
Monitor and maintain state sales tax compliance.
Work collaboratively across departmental functions to help drive optimal business performance and results.
Complete other duties and strategic projects as needed.
ABOUT YOU:
Bachelor's degree in Accounting, Finance, or related field and 4+ years of general accounting experience.
Experienced in Microsoft Excel, Word and Office.
Exposure to Quickbooks, NetSuite, Sage Intacct or other ERP software.
Knowledge of GAAP (Generally Accepted Accounting Principles.)
Excellent organizational skills and attention to detail.
Flexibility to thrive in a dynamic, rapidly changing organization.
We're communicative—even when it's hard. You're direct and considerate in an effort to achieve the best possible outcome. Your feedback is always intentional, constructive, and to move the business forward.
We streamline efficiency: You have a passion for automation and improving efficiency whenever there's an opportunity.
We move at warp speed: You quickly absorb new information, skills, and responsibilities. Learning (really) fast and embracing unpredictability is a must.
We're data obsessed: You tackle complex problems with data that produces measured solutions. You use information from a range of key sources to spot patterns, connect dots, and solve problems—quickly.
ABOUT SUMMERSALT:
Summersalt is a generation-defining apparel brand, providing wardrobe essentials for women who are going places. Summersalt launched in 2017 with swimwear made from recycled materials at a $95 price point — designer quality swimwear without the designer price tag. Since then, we've launched additional categories including loungewear, knitwear, sleepwear and activewear. Summersalt pieces are modern, sophisticated and fun, with an impeccable data-backed fit based on millions of measurements from over 10,000 women. In the few short years since our founding, Summersalt has built a loyal following of customers, influencers and celebrities, while garnering praise from leading fashion media including ELLE, Vogue and People.
This role is a unique opportunity to join a well-funded, close-knit team that is redefining the apparel and swimwear categories and at the forefront of e-commerce, design and brand innovation. Sustainability, inclusivity and diversity are core tenants of the brand, and we work hard to inspire joy through our products and every interaction with the customer. If you want to be a part of a diverse, hardworking and fast-paced team filled with motivated and thoughtful people, please consider applying.
Summersalt champions diverse backgrounds, perspectives and opinions. We strive to create an inclusive environment where everyone can thrive. Summersalt is an Equal Opportunity Employer, providing equal employment and advancement opportunities to all individuals. We hire the most qualified applicants without regard to race, color, creed, national origin, religion, sex, parental status, age, disability, genetic information, gender identity or expression, transgender status, sexual orientation or any other status protected under applicable federal, state and local laws. We respect the laws enforced by the EEOC and are committed to fostering diversity across our organization.