Account Executive (Southeastern US)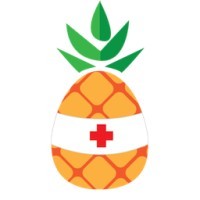 EnsoData
Sales & Business Development
United States
Posted on Tuesday, May 16, 2023
Description
Hi, I'm Joe, the SVP of Sales at EnsoData! We're excited to announce that we're looking for a new teammate - an Account Executive for our southeast U.S. territory who is a self starter and wants to help us grow our business of making healthcare better. This remote/hybrid position offers a salary range of $70,000 to $83,000 plus commission, stock options, unlimited vacation, opportunities for family and caregiver time away, healthcare, and more. Our ideal candidate would reside within the southeastern U.S. territory (North Carolina, South Carolina, Georgia, Florida, Alabama, and/or Mississippi).
If you are a person who says, "Give me a territory and I'll get after it!" this may be for you.
The person in this role will work directly for me and will be focused on growing business relationships in the United States. This person needs to be professional and knowledgable in the business of sleep. On occasion, this person will travel to conferences and trade shows.
Reporting to the SVP of Sales, the Account Executive will have the following responsibilities to name a few:

Strive to exceed the monthly revenue quota
Identify prospective customers, generate and convert leads to sales; collaborate with new and existing customers to identify needs and sell solutions
Receive qualified leads from the Sales Development Representative (SDR) and coordinate the sales process with marketing and the Sales Engineer (demonstrations)
Negotiate contracts and pricing with the SVP of Sales
Maintain his/her/their customer details in our CRM, HubSpot
Partner with Marketing and others to develop and refine sales and marketing strategies
Travel to shows to represent EnsoData and, as needed, travel for onsite demonstrations
EnsoData

EnsoData strives to make healthcare more accurate, efficient, and affordable through waveform artificial intelligence (AI) technology. Using AI and machine learning, our software analyzes billions of data points collected from sensors placed throughout the human body. Our first solution, EnsoSleep, reduces the time clinicians spend analyzing, scoring and managing sleep studies. This results in a simplified and accelerated patient testing, diagnosis, and treatment workflow. Our AI-powered technology has the capability of informing health decisions beyond sleep medicine, from monitoring patient health in the ICU or through wearables, to detecting and capturing seizure data, to providing earlier detection of heart disease, diabetes, stroke, and Alzheimer's.
Requirements
This is what we need in our new team member:
Preferred 5+ years account executive experience
Bachelor's degree a plus
Healthcare SaaS or Healthcare software sales knowledge required
Experience closing business in a health system required
Experience working with CRM, preferred but not required
Excellent people skills and positive attitude, ability to partner with a dynamic team
Experience working with remote and hybrid office/remote teams
Previous experience at a startup, tech, software engineering, or similar company is a bonus
Desire to contribute to building groundbreaking technologies to make healthcare more efficient, affordable, and effective
Personal qualities of integrity, perseverance, and commitment to the mission
Ability to travel up to 25% of the time
Company Culture - Embrace the Pineapple! How do we do this?
Make Healthcare Better - is passionate about moving healthcare to a better place for everyone everywhere
Put Customers First - delights customers by working closely with them to support their initiatives
Be a Great Teammate - spreads the good vibes and is a joy to work with; also understands the value of helping one's teammates
Gets $#!t Done - bias toward action and intrinsically motivated to go above and beyond; demonstrates the ability to work autonomously as well as across teams
We also practice a Focus on Quality and look for teammates who don't cut corners and demonstrate integrity and attention to detail
2023 Inc. Magazine's Best Workplaces (third year in a row!)
Benefits
The benefits package includes, but is not limited to, the following:
Remote and flexible schedule - we offer the option to be 100% remote with support for flexible schedules! That being said, we do have an amazing office headquarters in downtown Madison, WI with views of the capitol that you are welcome to work at anytime. In case you didn't know, Madison has consistently been ranked as one of the top places to live in the US (businessinsider.com, money.com, livability.com)!
Health, dental, and vision insurance with options to choose a plan that fits you and your dependents needs.
Unlimited vacation and sick time - we want our employees to rest, recharge, and feel better.
Stock options - we want team members to feel ownership in the organization. When EnsoData does well, you do well.
401k to help people invest in the future.
Team Summits! A few times of year everyone travels to Madison, WI (or another determined destination) to gather in person and enjoy a few days together and participate in team events and gain some great in-person time. (Hint: check out our blog for info from former team gatherings!)
Interview Process
Submit a resume online and our hiring team will choose those that seem like the best candidates.
We look forward to meeting you face-to-face! A few candidates will be chosen for a video call to get to know each other, discuss your experience, and explain the position in more detail.
Expect an opportunity to show your skills.
The final candidates will have a chance to meet a few people from the team.
Offer!
Let's talk

EnsoData seeks to recruit, hire, and retain the most talented people from a diverse candidate pool. Research shows that while men apply to jobs when they meet an average of 60% of the criteria, women and other marginalized folks tend to only apply when they check every box. If you think you're a great fit, but don't necessarily check every box on the job description, please still get in touch.
To learn more about our ongoing commitment to diversity, check here.
Note: this role is based in the continental United States and currently EnsoData is unable to support sponsorships so candidates must be legally eligible to work in the United States now and in the future.
Equal Employment Opportunity

EnsoData is proud to be an Equal Employment Opportunity employer. We do not discriminate against, nor do we tolerate unlawful harassment against, team members or any other covered persons on any basis of race, color, protective hairstyles, national, social, or ethnic origin, gender, pregnancy, childbirth, gender orientation, identity or expression, sexual, relationship, or romantic orientation, marital, civil union or domestic partnership status, family or parental status, age, protected veteran status, arrest record, expunged or sealed convictions, criminal history, source of income, credit history, housing status, physical, mental, or sensory disability, medical condition, genetic information, religion, or any other status protected by the laws or regulations in the locations where we operate.
We value, celebrate, and support diversity, inclusion, and our differences. We are committed to providing a safe work environment and a company culture of mutual respect where equal employment opportunities are available to all applicants and teammates. We seek to recruit, hire, and retain the most talented people from a diverse candidate pool. We strongly encourage women, people of color, LGBTQIA+ individuals, people with disabilities, members of ethnic minorities, intersectional individuals, foreign-born residents, and veterans to apply. We have a deep conviction that diversity and inclusion among our teams, our communities, and our physical and virtual workplaces is vital to the success of EnsoData's mission to improve healthcare access, outcomes, and affordability for patients and communities everywhere globally.
If you are a job seeker applying to EnsoData and you feel that you need to request an accommodation or alternative application, please contact Angela at angela@ensodata.com.