Healthcare CREDENTIALING COORDINATOR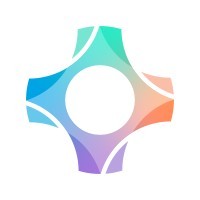 Array Behavioral Care
Remote
Posted on Friday, October 1, 2021
Position Overview
We are Array Behavioral Care, where we envision a world where loved ones never struggle to access behavioral health services that support their wellness. Our mission is to transform access to quality behavioral care through innovative applications of technology. Come be a part of our organization where you can help us lead the way in providing remote high-quality behavioral healthcare to those who need it most.
Array Behavioral Care is the leading and largest telepsychiatry service provider in the country with a mission to transform access to quality, timely behavioral health care. Array offers telepsychiatry solutions and services across the continuum of care from hospital to home with its OnDemand Care, Scheduled Care and AtHome Care divisions. For more than 20 years, Array has partnered with hundreds of hospitals and health systems, community healthcare organizations and payers of all sizes to expand access to care and improve outcomes for underserved individuals, facilities, and communities. As an industry pioneer and established thought leader, Array has helped shape the field, define the standard of care and advocate for improved telepsychiatry-friendly regulations.
Array is seeking a Credentialing Coordinator for their Medical Affairs department. This fast-paced position will work with a team of internal licensing and credentialing coordinators, that support employed and contracted behavioral health practitioners in obtaining and maintaining their licensure, prescriptive authority, clinical privileges, and payor enrollment. This is an excellent opportunity for an organized, problem-solving individual with experience and interest in medical affairs, behavioral health, and telemedicine.
Job Responsibilities
Plan and allocate resources to effectively staff and accomplish the work to meet departmental productivity and quality goals
Responsible party for internal/external communication accuracy, transparency, and timely delivery
Identify gaps in Medical Affairs processes and promote a solution-focused approach to problem-solving
Consciously create a workplace culture that is consistent with the overall organizations and that emphasizes the identified mission, vision, guiding principles, and values of Array
Plan and implement systems that perform the work and fulfill the mission and the goals of the department efficiently and effectively including workflows, escalations, and communication protocols
Appropriately communicate organization information through department meetings, one-on-one meetings, and appropriate email and regular interpersonal communication
Job Requirements
1+ years' experience in tele-medicine provider licensure, credentialing and/or enrollment standards
Ability to measure compliance and identify deficiencies in file documentation
Excellent written and spoken communication skills
Outstanding interpersonal relationship building
Ability to multitask, meet strict deadlines
Excellent organizational management skills
Comfortable working in a remote position, with a remote team
Excellent computer skills in a MS Windows environment including intermediate or better MS Excel skills
Logistics
At Array we strongly value diversity and are committed to equal opportunity and non-discrimination in all policies and practices, including the area of employment. We are proud to be an Equal Opportunity/Affirmative Action employer. All qualified applicants will receive consideration for employment without regard to race, color, religion, sex, sexual orientation, national origin, age, disability, Veteran status, gender identity or expression, marital status, genetic information, or any other legally protected status.
EOE M/V/F/D