Content Marketing Manager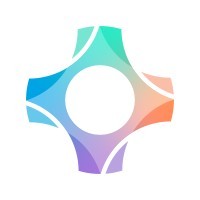 Array Behavioral Care
Marketing & Communications
Posted on Thursday, March 23, 2023
Position Overview
The Content Marketing Manager will play an important role on the Array Behavioral Care marketing team helping us fuel our inbound marketing efforts with educational and engaging content. We're looking for a talented content creator with a strong background in SEO to develop content that both resonates with our audience and converts! In this role you will help own the content marketing process from start to finish, from ideation to writing, publishing, and optimizing Array's content.
To be successful in this role, you must be a self-starter, comfortable taking direction, and running with a project independently while having strong foundational marketing skills. This position will report into the Senior Director of Marketing and will also interact with other cross-functional teams, as well as key external partners. As such, it's imperative that this individual operates with a "can do" attitude and enjoys collaborating and brainstorming with others, while delivering engaging content across multiple marketing channels.
Job Responsibilities
Collaborate across the marketing team, the broader Array team, customers, external partners, and industry influencers to consistently create quality content
Work closely with the marketing team to build out and manage our editorial calendar
Manage and improve Array's organic search rankings through the creation and optimization of content
Collaborate with our digital marketing agency to provide direction re keyword optimization – providing consistent guidance on how we can improve
Be able to write and edit high-quality, engaging, and appropriately accurate content, ranging from tips and bite-size pieces (social media content) to longer-form (articles, white papers, blogs, website) for all audiences
Strong copywriting and editing skills are a must!
Work with our graphic consultant, providing helpful feedback along the way to ensure our content and graphic design are consistent and enhance each other
Be a content idea source; work with the marketing team to help us determine what we can create that will best serve our audience and the problems they're currently looking to solve
Ability to design lead nurturing customer workflows and develop appropriate content to support the workflow – i.e. emails, social media sponsored ads
Job Requirements
Bachelor's degree preferred or will consider related experience
4+ years writing and editing for an online Health, Wellness, News and/or Lifestyle brand
Be a creative storyteller and idea-generator, who can make sometimes difficult topics interesting for a variety of audiences – both B2B, B2C and D2C
Strong editorial judgment
Experienced in Hubspot – develop and execute email communication; design and automate lead nurturing customer workflows
Excellent time management skills – the successful candidate will be able to juggle multiple projects and manage editorial workflow from start to finish
Possess a positive attitude under pressure and excellent interpersonal team skills
Ability to work independently, as well as collaborate with numerous internal stakeholders and various agency partners
*Please send resume along with 2 writing samples*
Logistics
Position is Remote, based in EST or CST strongly preferred
Full-time employment
At Array we strongly value diversity and are committed to equal opportunity and non-discrimination in all policies and practices, including the area of employment. We are proud to be an Equal Opportunity/Affirmative Action employer. All qualified applicants will receive consideration for employment without regard to race, color, religion, sex, sexual orientation, national origin, age, disability, Veteran status, gender identity or expression, marital status, genetic information, or any other legally protected status.
EOE M/V/F/D