Sales and Business Development Intern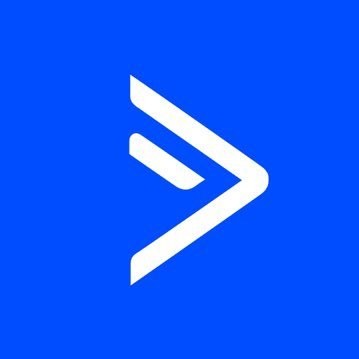 ActiveCampaign
Sales & Business Development
Chicago, IL, USA
Posted on Wednesday, September 22, 2021
ActiveCampaign is now hiring interns for Summer 2023! As part of our inaugural internship program, you will be a part of the journey we're taking to invest in early in career talent. Early in Career programs creates career pathways for students and career-transitioning individuals through internships, apprenticeships, and associate development programs. We're investing in you for long-term career growth at ActiveCampaign.
Reporting to the Manager of Sales/Business Development Operations, the Sales and Business Development Intern will focus on building product knowledge, developing business communication and sales skills, gaining industry experience, and supporting the organization through value added projects. We are looking to hire our future Sales Development Representative and continue to build a culture of promoting from within through our BDR Program - this internship will give you exposure to what it's all about.
Please note that some of the benefits listed below do not apply to interns and only full-time employees are eligible.
What your day could consist of:
Collect relevant Gong and Dialpad calls for reference prior to promo launches (i.e. all Hubspot positioning calls collected and given to reps before a HubSpot based promo)
Template entry into Text Expander
Email Template localization requests
Task/notification content drafting
Manual call collection projects
User/team audits (i.e. monthly audits of the hierarchy and teams in Gong to ensure that reps are being tracked accurately/OKTA<>Workday is connected correctly so that issues can be flagged to IT)
Upload new scorecards and tracker updates
Create new libraries and streams as directed by Manager of Sales/Business Development Operations
General admin updates as needed
Execute/request Confluence updates for new content and resources produced by the pipeline team
Execute/request Showpad asset updates based on new content/resources produced by the pipeline team
What is needed:
Has at least one term to complete following the Summer of '23. We are not considering recent graduates for this position.
Interest in an entry-level tech sales position
Prior sales/business/extracurricular experience is a plus
Minimum of 40 hours a week is required for this role during the Summer
Highly organized self-starter with a positive and learning attitude
Comfortable working in a fast-paced environment and dealing with ambiguity
Flexible and open to changing priorities, and managing multiple tasks simultaneously within a compressed timeframe
Effective communication skills, verbal and written exam player who is effective in partnering cross-functionally
About ActiveCampaign:
We are a category-defining Customer Experience Automation Platform (CXA) that helps over 185,000 businesses in 170 countries meaningfully engage with their customers. The platform gives businesses of all sizes access to 850+ pre-built automations that combine email marketing, marketing automation, CRM, and machine learning for powerful segmentation and personalization across social, email, messaging, chat, and text.
As a global multicultural company, we are proud of our inclusive culture which embraces diverse voices, backgrounds, and perspectives. We don't just celebrate our differences, we believe our diversity is what empowers our innovation and success. You can find out more about our DEI initiatives
here
.
As one of the fastest-growing SaaS companies in the world, we are scaling rapidly to keep up with market demand. We are growing all of our teams and looking for people who share our values, deliver innovation frequently, and join us in our mission to grow our customer base from 185,000 today to millions. We have been ranked in Best Places to Work on Built In Chicago in 2023, a best workplace for remote employees by Quartz and received recognition as a great place to work across all of our regions, and continue to be globally recognized for our employee-centric culture
here
.
Perks and benefits:
ActiveCampaign is an employee-first culture. We take care of our employees at work and outside of work. You can see more of the details
here
, but some of our most popular benefits include:
-Comprehensive health and wellness benefits (including no premiums for employees on our HSA plan, telehealth and tele-mental health, and access to the Calm app for meditation)
-Open paid time off
-Generous 401(k) matching with no vesting
-Generous stipend to outfit your remote office
-Access to life coaches via Modern Health
-Cool swag
ActiveCampaign is an equal opportunity employer. We recruit, hire, pay, grow and promote no matter of gender, race, color, sexual orientation, religion, age, protected veteran status, physical and mental abilities, or any other identities protected by law.
Our Employee Resource Groups (ERGs) strive to foster a diverse inclusive environment by supporting each other, building a strong sense of belonging, and creating opportunities for mentorship and professional growth for their members.