Senior Outbound Account Executive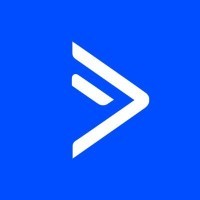 ActiveCampaign
Sales & Business Development
Brazil
Posted on Saturday, November 18, 2023
We are seeking a Senior Outbound Account Executive (OAE) to become a vital member of our team at ActiveCampaign. Our business has been predominantly inbound driven up to this point and we're in the process of building a successful and scalable outbound engine. We're in search of a candidate who possesses not only a creative and entrepreneurial spirit but also approaches challenges with a solution-oriented mindset. As we continue to grow our outbound program, we highly appreciate individuals who can bring forth innovative ideas to drive us forward.
The primary role of our OAE team is to close won outbound sourced opportunities, conduct outbound prospecting, generate opportunities and be a team player.
The Job:
Managing a book of business made up of core ICP accounts. This could include activities such as account tiering - being able to strategically understand a business and if they are a good fit our platform.
Self sourcing high fit accounts that aligns to our value proposition.
Establishing a strong working relationship with your BDR.
Daily prospecting to build net new business pipeline - the more creative, the better!
Deep discovery - getting to problem/impact/solution (Sandler methodology).
Managing the full sales cycle of the deal - partnering with internal stakeholders to embrace a team selling mindset.
Daily collaboration with team "win as one".
Weekly idea sharing - what have we tried differently this week and what was the result of that change.
What you'll need:
4-6 years of quota carrying experience in a SaaS solution selling environment - ideally the majority quota attainment was outbound sourced pipeline.
Experience selling into the Mid-Market/Commercial segment.
Familiarity with Sandler methodology.
Preferably worked with a book of business approach to outbound selling.
Self-motivated, go getter mentality and driven attitude where you will work towards achieving new goals.
Knowledge of the email & online marketing space preferred.
Proven consultative sales solution skills.
Ability to maintain a high level of productivity, manage multiple competing priorities, and work effectively under the pressure of time constraints in a fast-paced, complex, collaborative, and team-oriented environment.
Excellent communication skills & the ability to relate to others.
Highly coachable, eager to learn and grow.
About ActiveCampaign:
We are a category-defining Customer Experience Automation Platform (CXA) that helps over 185,000 businesses in 170 countries meaningfully engage with their customers. The platform gives businesses of all sizes access to 925+ pre-built automations that combine email marketing, marketing automation, CRM, and machine learning for powerful segmentation and personalization across social, email, messaging, chat, and text.
As a global multicultural company, we are proud of our inclusive culture which embraces diverse voices, backgrounds, and perspectives. We don't just celebrate our differences, we believe our diversity is what empowers our innovation and success. You can find out more about our DEI initiatives
here
.
As one of the fastest-growing SaaS companies in the world, we are scaling rapidly to keep up with market demand. We are growing all of our teams and looking for people who share our values, deliver innovation frequently, and join us in our mission to grow our customer base from 185,000 today to millions. We have been ranked in Best Places to Work on Built In Chicago in 2023, a best workplace for remote employees by Quartz and received recognition as a great place to work across all of our regions, and continue to be globally recognized for our employee-centric culture
here
.
Perks and benefits:
ActiveCampaign is an employee-first culture. We take care of our employees at work and outside of work. You can see more of the details
here
, but some of our most popular benefits include:
-Comprehensive health and wellness benefits (including no premiums for employees on our HSA plan, telehealth and tele-mental health, and access to the Calm app for meditation)
-Open paid time off
-Generous stipend to outfit your remote office
-Access to life coaches via Modern Health
-Cool swag
ActiveCampaign is an equal opportunity employer. We recruit, hire, pay, grow and promote no matter of gender, race, color, sexual orientation, religion, age, protected veteran status, physical and mental abilities, or any other identities protected by law.
Our Employee Resource Groups (ERGs) strive to foster a diverse inclusive environment by supporting each other, building a strong sense of belonging, and creating opportunities for mentorship and professional growth for their members.