Summer 2024 Software Engineering Internship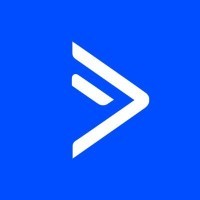 ActiveCampaign
Software Engineering
Chicago, IL, USA
Posted on Friday, October 27, 2023
ActiveCampaign is now hiring interns for Summer 2024! As part of our AC internship program, you will be crucial part of the journey we're taking to invest in early in career talent. Early in Career programs creates career pathways for students and career-transitioning individuals through internships, apprenticeships, and associate development programs. We're investing in you for long-term career growth at ActiveCampaign.
The internship program will focus on mentorship, key learning outcomes, and professional development with the goal to prepare you for a career as a software engineer. You'll be paired with a direct manager, a mentor, and an onboarding support buddy to ensure your success for the Summer.
Opportunities are available within front-end development, back-end development, Dev Ops/SRE, and Security engineering. Applicants will be enabled to explore these core engineering teams as part of our interview process.
Software Engineering Internship:
As a Software Engineering Intern for AC, you will be exposed to modern technologies and will be fully immersed in one of our product or support engineering teams. You will work alongside passionate engineers, engineering leadership, product designers, and product managers with a broad scope of knowledge to deliver high-impact, high-visibility features. We do not expect you to join with previous professional experience, however you will be expected to learn new programming languages and technologies quickly.
Technical Environment:
Programming languages: JavaScript, Python, Java, HTML, PHP
Technologies: Datadog, Grafana, Linux, AWS, GitLab, Kubernetes, MySQL
What you will need:
Exposure to some combination of the above technologies through personal or academic projects
Pursuing a Bachelor's, Master's or Ph.D. Degree in Computer Engineering, Computer Science, or a related field with continuing education post-August 2024
We will also consider students who are pursuing a non-technical degree program paired with a supplemental education program focused on coding.
Must be able to work for our core program dates from June 12 through August 25, 2024
Must be willing to work from one of our office locations in Chicago, IL or Indianapolis, IN
Please note many of the benefits described below do not apply to interns at Active Campaign. Our recruiting team will answer any questions you may have about eligibility once you have started the interview process.
About ActiveCampaign:
We are a category-defining Customer Experience Automation Platform (CXA) that helps over 185,000 businesses in 170 countries meaningfully engage with their customers. The platform gives businesses of all sizes access to 925+ pre-built automations that combine email marketing, marketing automation, CRM, and machine learning for powerful segmentation and personalization across social, email, messaging, chat, and text.
As a global multicultural company, we are proud of our inclusive culture which embraces diverse voices, backgrounds, and perspectives. We don't just celebrate our differences, we believe our diversity is what empowers our innovation and success. You can find out more about our DEI initiatives
here
.
As one of the fastest-growing SaaS companies in the world, we are scaling rapidly to keep up with market demand. We are growing all of our teams and looking for people who share our values, deliver innovation frequently, and join us in our mission to grow our customer base from 185,000 today to millions. We have been ranked in Best Places to Work on Built In Chicago in 2023, a best workplace for remote employees by Quartz and received recognition as a great place to work across all of our regions, and continue to be globally recognized for our employee-centric culture
here
.
Perks and benefits:
ActiveCampaign is an employee-first culture. We take care of our employees at work and outside of work. You can see more of the details
here
, but some of our most popular benefits include:
-Comprehensive health and wellness benefits (including no premiums for employees on our HSA plan, telehealth and tele-mental health, and access to the Calm app for meditation)
-Open paid time off
-Generous 401(k) matching with no vesting
-Generous stipend to outfit your remote office
-Access to life coaches via Modern Health
-Cool swag
ActiveCampaign is an equal opportunity employer. We recruit, hire, pay, grow and promote no matter of gender, race, color, sexual orientation, religion, age, protected veteran status, physical and mental abilities, or any other identities protected by law.
Our Employee Resource Groups (ERGs) strive to foster a diverse inclusive environment by supporting each other, building a strong sense of belonging, and creating opportunities for mentorship and professional growth for their members.