Payroll Specialist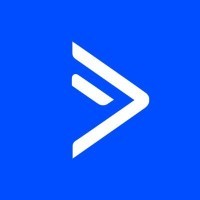 ActiveCampaign
Accounting & Finance
Chicago, IL, USA
Posted on Friday, October 13, 2023
Currently, we are looking to add a Payroll Specialist to our global accounting team. The candidate selected will work to ensure employees across the globe are paid accurately and on time. ActiveCampaign currently provides payroll support in 5 regions: United States, Australia, Ireland, Brazil, and Costa Rica. Along with ensuring payroll is paid promptly, this candidate will help with reconciliation, audits, and other tasks as necessary. This candidate should have general knowledge of benefits and the impact on payroll.
What your day could consist of:
Responsible for preparing, entering, and uploading US payroll data for bi-weekly payroll
Assisting with payroll audits/reviews for bi-weekly US payroll
Point of contact with third-party providers on international payroll processing
Work closely with HR and benefits team on various matters to ensure the accuracy of payroll information
Preparing workflows to maintain consistency in processing payroll
Maintaining GL payroll coding in the payroll provider system to ensure proper recording of payroll in accounting software
Answering payroll questions from employees
Ensuring W-2s are handled in a timely and efficient manner
Looking for ways to automate processes to ensure accuracy
Other projects/requests as needed
What is needed:
2-3 years of payroll experience, preferably in the Tech/SaaS industry
Workday experience preferred
International payroll experience a plus
Knowledge of payroll tax rules and regulations
Intermediate knowledge of Microsoft Excel and Google Suite systems
General knowledge of Accounting
Self-motivated and a willingness to learn and take ownership of assignments
Strong written and verbal communication skills
Ability to meet deadlines
Must be detail-oriented, accurate, and well-organized
Be proactive in nature
Ability to work independently and in a team environment
This job will require a hybrid work schedule and will have an expectation of 2 days in the office per week on average. You must live within a commutable distance of our office located in Chicago.
About ActiveCampaign:
We are a category-defining Customer Experience Automation Platform (CXA) that helps over 185,000 businesses in 170 countries meaningfully engage with their customers. The platform gives businesses of all sizes access to 925+ pre-built automations that combine email marketing, marketing automation, CRM, and machine learning for powerful segmentation and personalization across social, email, messaging, chat, and text.
As a global multicultural company, we are proud of our inclusive culture which embraces diverse voices, backgrounds, and perspectives. We don't just celebrate our differences, we believe our diversity is what empowers our innovation and success. You can find out more about our DEI initiatives
here
.
As one of the fastest-growing SaaS companies in the world, we are scaling rapidly to keep up with market demand. We are growing all of our teams and looking for people who share our values, deliver innovation frequently, and join us in our mission to grow our customer base from 185,000 today to millions. We have been ranked in Best Places to Work on Built In Chicago in 2023, a best workplace for remote employees by Quartz and received recognition as a great place to work across all of our regions, and continue to be globally recognized for our employee-centric culture
here
.
Perks and benefits:
ActiveCampaign is an employee-first culture. We take care of our employees at work and outside of work. You can see more of the details
here
, but some of our most popular benefits include:
-Comprehensive health and wellness benefits (including no premiums for employees on our HSA plan, telehealth and tele-mental health, and access to the Calm app for meditation)
-Open paid time off
-Generous 401(k) matching with no vesting
-Generous stipend to outfit your remote office
-Access to life coaches via Modern Health
-Cool swag
ActiveCampaign is an equal opportunity employer. We recruit, hire, pay, grow and promote no matter of gender, race, color, sexual orientation, religion, age, protected veteran status, physical and mental abilities, or any other identities protected by law.
Our Employee Resource Groups (ERGs) strive to foster a diverse inclusive environment by supporting each other, building a strong sense of belonging, and creating opportunities for mentorship and professional growth for their members.