Senior Manager, IT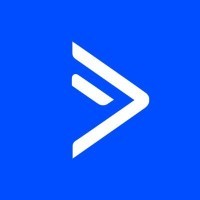 ActiveCampaign
IT
Chicago, IL, USA
Posted on Thursday, September 28, 2023
We are currently seeking a Senior IT Manager that will take over and manage many of our internal IT requirements. This role will allow the right person the ability to have an immediate impact on the organization and will also afford the opportunity to collaborate with multiple internal stakeholders across the company and external vendors on a variety of IT related projects.
What Your Day Could Consist Of:
Manage a Global IT team, ensuring best practices and consistency. Ensure SLA's, response times and recovery time objectives are met. The team has members in the US, Ireland, Australia, and, soon, Costa Rica.
Effectively lead the maintenance and development of systems management platforms, help desk tools, alerting, and account provisioning/deprovisioning systems and processes.
Automate routine and repetitive tasks to automate team efficiency.
Lead IT's Zero Trust projects and be a champion and thought leader in the area. Partner with the Information Security team to align IT Zero Trust projects with the Zero Trust strategy they have in place.
Ensure that IT systems are highly available, security controls are up to standards, and access controls and processes meet Zero Trust requirements.
Own and deliver evidence for a range of SOC2 compliance controls.
Develop and maintain technical and procedural documentation for the team to execute against.
Develop and execute system patching routines across a diverse set of operating systems and applications.
Manage Okta security and configuration (including auditing, account cleanup, access workflows, and optimization).
Engage with stakeholders across the company on new technology procurement, ensuring they are properly documented and securely managed.
Work with a variety of vendors to deliver managed laptops and other office technology to multiple countries around the world, even beyond where we have offices.
Contribute to organizational policy regarding technology standards and strategic planning.
What We're Looking For:
Bachelor's Degree in Computer Science or a related technical discipline or 5+ years of professional Information Technology management experience.
Strong knowledge of IT security, encryption, mobile device management, VOIP telephony, macOS management, Ubuntu Linux, and computer networking.
Experience managing Apple computers in an enterprise environment of 1000+ devices.
Experience with applications management, preferably including Google G-Suite, Okta, Slack, and similar enterprise tools.
Experience in management and development of team members ranging from junior IT administrators to seasoned system administrators.
This role frequently communicates/interacts with individuals including executive and senior leadership; must have strong verbal and written communication skills.
Strong problem-solving skills, analytical thinking, and creativity is a must.
Ability to work in a fast-paced environment and effectively interact with numerous individuals and managing concurrent high-visibility priorities.
Hybrid schedule - Two (2) days per week minimum required to be in office.
About ActiveCampaign:
We are a category-defining Customer Experience Automation Platform (CXA) that helps over 185,000 businesses in 170 countries meaningfully engage with their customers. The platform gives businesses of all sizes access to 925+ pre-built automations that combine email marketing, marketing automation, CRM, and machine learning for powerful segmentation and personalization across social, email, messaging, chat, and text.
As a global multicultural company, we are proud of our inclusive culture which embraces diverse voices, backgrounds, and perspectives. We don't just celebrate our differences, we believe our diversity is what empowers our innovation and success. You can find out more about our DEI initiatives
here
.
As one of the fastest-growing SaaS companies in the world, we are scaling rapidly to keep up with market demand. We are growing all of our teams and looking for people who share our values, deliver innovation frequently, and join us in our mission to grow our customer base from 185,000 today to millions. We have been ranked in Best Places to Work on Built In Chicago in 2023, a best workplace for remote employees by Quartz and received recognition as a great place to work across all of our regions, and continue to be globally recognized for our employee-centric culture
here
.
Perks and benefits:
ActiveCampaign is an employee-first culture. We take care of our employees at work and outside of work. You can see more of the details
here
, but some of our most popular benefits include:
-Comprehensive health and wellness benefits (including no premiums for employees on our HSA plan, telehealth and tele-mental health, and access to the Calm app for meditation)
-Open paid time off
-Generous 401(k) matching with no vesting
-Generous stipend to outfit your remote office
-Access to life coaches via Modern Health
-Cool swag
ActiveCampaign is an equal opportunity employer. We recruit, hire, pay, grow and promote no matter of gender, race, color, sexual orientation, religion, age, protected veteran status, physical and mental abilities, or any other identities protected by law.
Our Employee Resource Groups (ERGs) strive to foster a diverse inclusive environment by supporting each other, building a strong sense of belonging, and creating opportunities for mentorship and professional growth for their members.