Customer Experience Associate (German Speaking)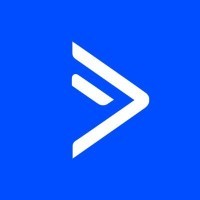 ActiveCampaign
Customer Service
Dublin, Ireland
Posted on Saturday, September 23, 2023
Do you enjoy working with clients and simplifying complex solutions?
Do you love the challenge of solving a difficult problem and developing alternate solutions? Have you worked in a startup environment and enjoyed the open yet hard-working culture? Are you a tech geek and/or marketing novice?
If you said yes to any or all of these, you could be a fit for our Customer Experience team!
What your day could consist of:
Develop a strong knowledge of the platform and customer use cases to successfully problem solve with customers on how to achieve their goals using ActiveCampaign.
Utilise technical skills to guide a high velocity of customers across multiple industries, and lower customer ACV, in their use of the ActiveCampaign software using customer-facing channels (screen sharing, chat, and email). Typical enquiries can range from account issues, to diagnosing complex software issues,
Own the resolution of customer issues from initial contact to completion by monitoring and responding to user-reported issues as well as infrastructure alerts promptly and professionally. This may include troubleshooting, issue replication and cross functional team collaboration
Formulate alternative solutions based on best practices for technical scenarios to help clients achieve their goals and help them to utilise our platform
Identify improvements to the product, isolate and reproduce bugs as part of the troubleshooting process that may create opportunities to enhance the customer experience.
Maintain quality in a high velocity environment by keeping composed to best help users in potentially tense and difficult situations
Identify opportunities for potential growth of customer's services based on their need and collaborate with the appropriate teams to continue the conversation
Compose thoughtful, personalised responses for a variety of customer requests
Keep on top of the latest news in regards to email marketing, deliverability, and small business sales and marketing strategies
Most importantly, build upon ActiveCampaign's goal of creating the best customer experience in the industry as we look for our own platform to improve the customer experience of over one million growing businesses
What is needed:
Have strong analytical, organisational, written and verbal communication skills
Fluent English and German speaking, reading comprehension, and writing skills
Ability to efficiently respond to a significant number of emails, live chats and phone calls per day and produce high quality answers
Ability to work shifts that range from 8am - 8pm GMT
Ability to work in a local office 3 days/week
A solutions oriented mindset with the ability to create memorable customer experiences and explain technical problems succinctly and clearly
A natural problem solver, who can think under pressure and flourishes in a fast-paced environment
A passion for customer support and about the role it plays in making a customer-centric team successful
An entrepreneurial spirit and attitude
A self-motivated, curious learner and proactive team player mindset with innovative ideas to inspire customer adoption.
Excellent communication and conflict resolution skills & the ability to relate to others under pressure
Prior experience in software/technical support is a plus
About ActiveCampaign:
We are a category-defining Customer Experience Automation Platform (CXA) that helps over 185,000 businesses in 170 countries meaningfully engage with their customers. The platform gives businesses of all sizes access to 925+ pre-built automations that combine email marketing, marketing automation, CRM, and machine learning for powerful segmentation and personalization across social, email, messaging, chat, and text.
As a global multicultural company, we are proud of our inclusive culture which embraces diverse voices, backgrounds, and perspectives. We don't just celebrate our differences, we believe our diversity is what empowers our innovation and success. You can find out more about our DEI initiatives
here
.
As one of the fastest-growing SaaS companies in the world, we are scaling rapidly to keep up with market demand. We are growing all of our teams and looking for people who share our values, deliver innovation frequently, and join us in our mission to grow our customer base from 185,000 today to millions. We have been ranked in Best Places to Work on Built In Chicago in 2023, a best workplace for remote employees by Quartz and received recognition as a great place to work across all of our regions, and continue to be globally recognized for our employee-centric culture
here
.
Perks and benefits:
ActiveCampaign is an employee-first culture. We take care of our employees at work and outside of work. You can see more of the details
here
, but some of our most popular benefits include:
-Comprehensive medical and dental coverage through Irish Life Health and DeCare Dental
-Pension scheme matching up to 5% of your contribution
-Open paid time off
-Generous stipend to outfit your remote office
-Access to life coaches via Modern Health
-Cool swag
ActiveCampaign is an equal opportunity employer. We recruit, hire, pay, grow and promote no matter of gender, race, color, sexual orientation, religion, age, protected veteran status, physical and mental abilities, or any other identities protected by law.
Our Employee Resource Groups (ERGs) strive to foster a diverse inclusive environment by supporting each other, building a strong sense of belonging, and creating opportunities for mentorship and professional growth for their members.