Strategy & Business Operations Manager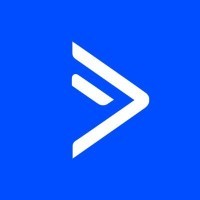 ActiveCampaign
Operations
Chicago, IL, USA
Posted on Thursday, August 31, 2023
We are looking to hire a Strategy & Business Operations Manager who can work across the company to develop, challenge, and evangelize the organization's understanding of our customer mix and strategy. Supporting the story of: who are our customers? What patterns are important? What do they do? What are we doing to add incremental ARR and retain ARR?
Our goal within Strategy and Business Operations is to promote execution and fact-based decision making across the organization, acting as the "connective tissue" that links all aspects of the organization seamlessly. This newly created role will report to the Chief of Staff/SVP Operations, and the ideal candidate has experience identifying opportunities to influence a high level metric, ideating and delivering potential solutions with cross functional teams, and coordinating implementation between various levels of stakeholders.
What your day could consist of:
Develop and maintain narrative around incremental growth patterns, including understanding the material differences between efforts to increase inbound demand with outbound efforts.
Special project planning and execution: Serve as on-the-ground execution for a wide variety of cross-functional projects for the leadership team
Develop and maintain narrative around retention patterns: including, but not limited to, aggregating different views of segmentation of customer mix, regional mix, product offering, and usage from across the organization to develop a concise understanding of overall retention strategy.
Work across Strategy and Business Operations team and Business Intelligence to develop, maintain, and enforce "Source of Truth" reporting. Including:
Pen testing data structures to identify gaps in reporting
Understand long term data architecture strategy and lead task-force projects to correct or uphold architecture requirements
Aid in reporting rhythms and routines, primarily in yearly strategic planning, company updates, board updates, off-sites, and operational reviews.
Outcome and metrics tracking/reporting: Work closely with leaders across the organization to develop goals and Objectives and Key Results; develop systems for managing performance against those goals
Assist and guide accountability for overall objectives and projects across the Business Operations scope: communications, finance and budget management, workforce management, vendor management, training and development, etc.
What is needed:
3+ Years of Finance, Strategic Planning, Business Operations, or Revenue Operations experience
Proven track record of identifying problem statements, recommending solutions, and implementing projects
History of balancing intuitive data-influenced recommendations and concrete data-driven hypotheses
Ability to articulate solutions at various levels of an organization
Advanced understanding of P&L structures and experience relating operational metrics to GAAP
Proficiency in Excel and SQL
Proven experience with project management methodologies (Agile / Lean / DMAIC / PMBOK / etc)
Executive presence
About ActiveCampaign:
We are a category-defining Customer Experience Automation Platform (CXA) that helps over 185,000 businesses in 170 countries meaningfully engage with their customers. The platform gives businesses of all sizes access to 925+ pre-built automations that combine email marketing, marketing automation, CRM, and machine learning for powerful segmentation and personalization across social, email, messaging, chat, and text.
As a global multicultural company, we are proud of our inclusive culture which embraces diverse voices, backgrounds, and perspectives. We don't just celebrate our differences, we believe our diversity is what empowers our innovation and success. You can find out more about our DEI initiatives
here
.
As one of the fastest-growing SaaS companies in the world, we are scaling rapidly to keep up with market demand. We are growing all of our teams and looking for people who share our values, deliver innovation frequently, and join us in our mission to grow our customer base from 185,000 today to millions. We have been ranked in Best Places to Work on Built In Chicago in 2023, a best workplace for remote employees by Quartz and received recognition as a great place to work across all of our regions, and continue to be globally recognized for our employee-centric culture
here
.
Perks and benefits:
ActiveCampaign is an employee-first culture. We take care of our employees at work and outside of work. You can see more of the details
here
, but some of our most popular benefits include:
-Comprehensive health and wellness benefits (including no premiums for employees on our HSA plan, telehealth and tele-mental health, and access to the Calm app for meditation)
-Open paid time off
-Generous 401(k) matching with no vesting
-Generous stipend to outfit your remote office
-Access to life coaches via Modern Health
-Cool swag
ActiveCampaign is an equal opportunity employer. We recruit, hire, pay, grow and promote no matter of gender, race, color, sexual orientation, religion, age, protected veteran status, physical and mental abilities, or any other identities protected by law.
Our Employee Resource Groups (ERGs) strive to foster a diverse inclusive environment by supporting each other, building a strong sense of belonging, and creating opportunities for mentorship and professional growth for their members.