Senior Business Data Analyst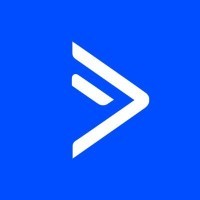 ActiveCampaign
IT, Data Science
Costa Rica
Posted on Tuesday, August 8, 2023
Reporting to the VP of GTM (Go To Market) Operations, the Senior Business Data Analyst will be a part of our Operations Team and will be responsible for reporting, analysis, and driving data-driven decisions across the organization to optimize growth and retention. You will work closely with the Sales and Customer Operations leaders to query, architect, and analyze data essential to their respective functions and will liaise with the BI team to ensure that the requisite information is accessible and usable.
What your day could consist of:
Assess the health and accuracy of our pipeline data across channels, capturing and analyzing relevant fields, and segmenting prospects as appropriate.
Build weekly / monthly reports using SQL / Looker detailing the activity and progress of revenue acquisition and retention teams.
Merge, pivot, normalize, or otherwise manipulate tables across data sources to consolidate relevant data points into a single source of truth.
Assist in preparing data for regression analyses and standardizing processes for ongoing analysis.
Develop regular error checks to ensure that data is flowing properly across our systems.
Translate business questions into data analyses and extract the relevant data to deliver meaningful business insights
What is needed:
B.S. degree in data, analytics, economics, or business administration or equivalent experience
4+ years of experience in sales/marketing operations, finance, business intelligence, consulting, or a business analyst role.
Advanced experience with writing and optimizing SQL queries is required.
Experience building within an analytical/visualization tool (Looker, Tableau, etc.).
Advanced MS Excel skills.
Experience running a data ETL (extract, transform, load) process.
Proven success leveraging data to optimize sales performance.
Professional verbal and written communication skills, with demonstrated ability to communicate effectively across all job levels and functions.
Natural drive to explore new angles toward identifying gaps, trends, and opportunities.
A strong code of ethics regarding data management.
Results-oriented self-starter with strong teamwork and problem-solving skills.
Experience with R, Python a plus.
Experience in SaaS/tech, experience in an SMB-focused company preferred.
This is a hybrid role - 2 days per week in the office is required.
This is an exciting time to join ActiveCampaign as we build out our new office in Costa Rica. You will be a large part of developing our office culture in this new Central American hub location.
About ActiveCampaign:
We are a category-defining Customer Experience Automation Platform (CXA) that helps over 185,000 businesses in 170 countries meaningfully engage with their customers. The platform gives businesses of all sizes access to 925+ pre-built automations that combine email marketing, marketing automation, CRM, and machine learning for powerful segmentation and personalization across social, email, messaging, chat, and text.
As a global multicultural company, we are proud of our inclusive culture which embraces diverse voices, backgrounds, and perspectives. We don't just celebrate our differences, we believe our diversity is what empowers our innovation and success. You can find out more about our DEI initiatives
here
.
As one of the fastest-growing SaaS companies in the world, we are scaling rapidly to keep up with market demand. We are growing all of our teams and looking for people who share our values, deliver innovation frequently, and join us in our mission to grow our customer base from 185,000 today to millions. We have been ranked in Best Places to Work on Built In Chicago in 2023, a best workplace for remote employees by Quartz and received recognition as a great place to work across all of our regions, and continue to be globally recognized for our employee-centric culture
here
.
ActiveCampaign is an equal opportunity employer. We recruit, hire, pay, grow and promote no matter of gender, race, color, sexual orientation, religion, age, protected veteran status, physical and mental abilities, or any other identities protected by law.
Our Employee Resource Groups (ERGs) strive to foster a diverse inclusive environment by supporting each other, building a strong sense of belonging, and creating opportunities for mentorship and professional growth for their members.