Back-End Engineer, Automations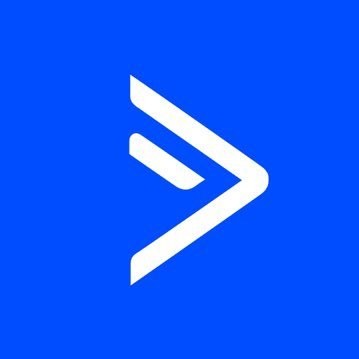 ActiveCampaign
Software Engineering
Indianapolis, IN, USA
Posted on Friday, May 26, 2023
The Automations team is responsible for shepherding the marketing automation platform here at ActiveCampaign. We process billions of automation steps each day, ensuring scalability, reliability, and processing timeliness for our clients. If you are interested in a challenge in distributed systems, microservices, multi-threading, and massive parallelization running at scale, you have come to the right place. Our growth is unprecedented and our opportunities to help our clients are waiting for you and the experiences and innovation you will bring with you.
If you are a team player that wants to be part of a collaborative team with an ownership mentality and a fun and fruitful work environment, come have a chat with us. We would love to hear from you!
What your day could consist of:
Work on a cross-functional team to build and improve ActiveCampaign's automation platform.
Collaborate with the teams to design and build new features and innovation.
Work with cloud-native stack, building on AWS, and using technologies like Kubernetes (K8s), Streaming, and Serverless compute.
Develop software system designs which support product requirements with performance, scale, security, and maintainability.
Identify opportunities to improve ActiveCampaign's platform reliability and performance.
Come up with technical proposals and implementation plans.
Collaborate with various cross functional teams like Product, Security, DevOps, DataOps and SRE.
Produce quality, tested code, and advocate for coding standards and best practices.
Fix bugs, identify and resolve root causes.
Participate in planning and stand-up meetings.
Contribute to code and design reviews.
Monitor alerts and escalations and ensure compliance to customer requirements by helping with operational support, including but not limited to off business hours.
What is needed:
3+ years of experience with object-oriented languages such as Java and Python; and/or PHP and Javascript using Node.js (Have C++ or C# experience? Don't hesitate to apply).
Proven experience with relational SQL databases such as MySQL.
Proven experience with NoSQL databases such as DynamoDB.
Proven experience with queuing and stream processing using technologies such as SQS and Kafka.
Proven experience with distributed caching systems and technologies such as Memcached and Redis.
Proven experience with centralized logging and tooling such as Elasticsearch, Logstash, and Kibana.
Proven experience with system observability using metrics, logs, traces, and application performance monitoring using tooling such as DataDog and NewRelic.
Proven experience with distributed system designs and microservice-based architectures.
Proven experience with RESTful API design patterns and implementations.
Quality engineering and testing mindset.
Agile mindset for collaboration, improvement, ownership, delivering value, the ability to adapt to change and iterate everything.
Ability to translate complex technical concepts into high-level designs and act as a subject matter expert in software design, architecture, implementation.
Strong understanding of AWS or other cloud technologies.
Comfortable with using CI/CD tools with an emphasis on building quality code.
About ActiveCampaign:
We are a category-defining Customer Experience Automation Platform (CXA) that helps over 185,000 businesses in 170 countries meaningfully engage with their customers. The platform gives businesses of all sizes access to 850+ pre-built automations that combine email marketing, marketing automation, CRM, and machine learning for powerful segmentation and personalization across social, email, messaging, chat, and text.
As a global multicultural company, we are proud of our inclusive culture which embraces diverse voices, backgrounds, and perspectives. We don't just celebrate our differences, we believe our diversity is what empowers our innovation and success. You can find out more about our DEI initiatives
here
.
As one of the fastest-growing SaaS companies in the world, we are scaling rapidly to keep up with market demand. We are growing all of our teams and looking for people who share our values, deliver innovation frequently, and join us in our mission to grow our customer base from 185,000 today to millions. We have been ranked in Best Places to Work on Built In Chicago in 2023, a best workplace for remote employees by Quartz and received recognition as a great place to work across all of our regions, and continue to be globally recognized for our employee-centric culture
here
.
Perks and benefits:
ActiveCampaign is an employee-first culture. We take care of our employees at work and outside of work. You can see more of the details
here
, but some of our most popular benefits include:
-Comprehensive health and wellness benefits (including no premiums for employees on our HSA plan, telehealth and tele-mental health, and access to the Calm app for meditation)
-Open paid time off
-Generous 401(k) matching with no vesting
-Generous stipend to outfit your remote office
-Access to life coaches via Modern Health
-Cool swag
ActiveCampaign is an equal opportunity employer. We recruit, hire, pay, grow and promote no matter of gender, race, color, sexual orientation, religion, age, protected veteran status, physical and mental abilities, or any other identities protected by law.
Our Employee Resource Groups (ERGs) strive to foster a diverse inclusive environment by supporting each other, building a strong sense of belonging, and creating opportunities for mentorship and professional growth for their members.