Senior Product Manager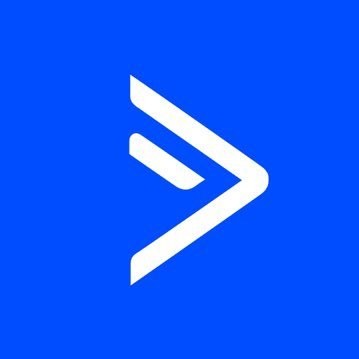 ActiveCampaign
Product
Indianapolis, IN, USA
Posted on Saturday, May 13, 2023
We are seeking an exceptional Senior Product Manager to define the roadmap and drive product execution focused on innovating the ActiveCampaign platform. This is an incredible opportunity to expand ActiveCampaign's platform to empower internal product teams, our partner ecosystem and customers to create and share meaningful insights across the full product experience. In this role, you will ideate, draft and shape the core platform for analytics, reporting and insights while closely collaborating with Engineering, Design, Marketing, and customer- facing teams.
You are a strong fit it:
You're a product leader with deep domain expertise in marketing and sales platforms with a focus on insights, reporting and analytics
You're an expert at building an extensible reporting platform to unlock customer insights/value across product lines; and this is exciting for you because you love solving complex customer problems
You deeply understand building platform capabilities to unlock innovation with API first product capabilities; and balance that with intuition for creating great customer experiences
You can gracefully manage ambitious stakeholders requests and multiple priorities + distill them into the most important things to accomplish + create action plans to deliver
You are obsessed with delivering customer value
You possess entrepreneurial and ownership spirit and have the ability to thrive with ambiguity and change; and you're a utility player when the situation calls for it
You care about the details that matter and have a passion for great customer experiences
You're a great communicator
What your day will consist of:
Working closely with stakeholders across ActiveCampaign to define, evangelize and deliver on the reporting and insights platform roadmap
Collecting and analyzing feedback from our customers and key stakeholders to build out requirements and relentlessly drive execution
Building deep customer and market understanding by working with external and internal stakeholders
Facilitating communication across the organization and to our customers
Partnering with Operations and GTM teams and other orgs to ensure successful GTM & operational readiness
What is needed:
5+ years experience as a product manager in SaaS, preferably working with marketing and sales reporting platforms
Experience working in and with APIs and analytics tools
Understanding of incorporating AI/ML techniques into the product is a plus
Strong understanding of how to empower internal and external ecosystems to build value for customers
Deep entrepreneurial and ownership spirit and ability to thrive with ambiguity
Ability to breakdown complex projects into work streams, achievable roadmaps and iterative releases that deliver customer value
Being a curious learner in fast-paced environment
Experience with agile software development methodologies with weekly release cycles
Excellent written and verbal communication skills
Be able to communicate with a variety of internal and external audiences and clearly articulate the product roadmap
Be effective at communicating the "why" to various audiences and achieve buy in
Ability to effectively coordinate across internal teams such as finance, operations, marketing, engineering and design
Proven track record of execution and delivery of successful products
Strong analytical skills with ability to make decisions without perfect information
Ability to distill high level requirements into actionable strategies/plans
Ability to prioritize work and understand the trade-offs to make the best decisions for your products
Ability to lead by example and to drive quality in team, department and organization
About ActiveCampaign:
We are a category-defining Customer Experience Automation Platform (CXA) that helps over 185,000 businesses in 170 countries meaningfully engage with their customers. The platform gives businesses of all sizes access to 850+ pre-built automations that combine email marketing, marketing automation, CRM, and machine learning for powerful segmentation and personalization across social, email, messaging, chat, and text.
As a global multicultural company, we are proud of our inclusive culture which embraces diverse voices, backgrounds, and perspectives. We don't just celebrate our differences, we believe our diversity is what empowers our innovation and success. You can find out more about our DEI initiatives
here
.
As one of the fastest-growing SaaS companies in the world, we are scaling rapidly to keep up with market demand. We are growing all of our teams and looking for people who share our values, deliver innovation frequently, and join us in our mission to grow our customer base from 185,000 today to millions. We have been ranked in Best Places to Work on Built In Chicago in 2023, a best workplace for remote employees by Quartz and received recognition as a great place to work across all of our regions, and continue to be globally recognized for our employee-centric culture
here
.
Perks and benefits:
ActiveCampaign is an employee-first culture. We take care of our employees at work and outside of work. You can see more of the details
here
, but some of our most popular benefits include:
-Comprehensive health and wellness benefits (including no premiums for employees on our HSA plan, telehealth and tele-mental health, and access to the Calm app for meditation)
-Open paid time off
-Generous 401(k) matching with no vesting
-Generous stipend to outfit your remote office
-Access to life coaches via Modern Health
-Cool swag
ActiveCampaign is an equal opportunity employer. We recruit, hire, pay, grow and promote no matter of gender, race, color, sexual orientation, religion, age, protected veteran status, physical and mental abilities, or any other identities protected by law.
Our Employee Resource Groups (ERGs) strive to foster a diverse inclusive environment by supporting each other, building a strong sense of belonging, and creating opportunities for mentorship and professional growth for their members.