Head of Global HR Business Partners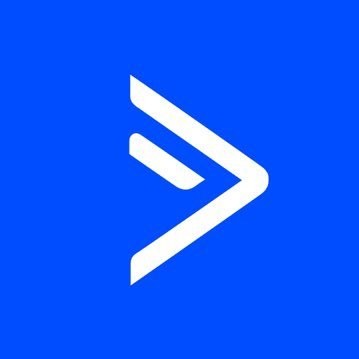 ActiveCampaign
People & HR
United States
Posted on Tuesday, April 18, 2023
Reporting to the Chief People Officer, the Head of Global HR Business Partners is critical to the success and ongoing growth and scale of ActiveCampaign. This is a unique opportunity to build upon existing infrastructure and process but add new insights, develop new strategies and drive operational excellence. This new leader will lead a team of highly-productive and talented HRBPs and be a peer to the leaders in adjacent functions such as Learning and Development, DEI and Talent Acquisition as well as partner closely with all functional executives across the organization. This role will be a key connector between all People team functions and the HRBP team to create a seamless and consistent global employee experience.
What your role could consist of:
Develop and lead our global HRBP team by coaching them and contributing to the people partners' professional growth through knowledge sharing of tools, best practices and by creating a culture of collaboration, high performance and continuous improvement.
Lead critical people and performance-focused strategies that align with The "AC Way".
Be a trusted advisor, providing support across top executives to the individual contributors.
Work closely with Learning and Development to communicate areas of development, ensuring training programs are targeted and continuously evolving as we grow.
Serve as a champion for our DEI initiatives, ensuring that diversity and inclusion is at the forefront of all discussions, especially those related to performance, engagement, retention, career progression, etc.
Analyze, partner and prepare data to drive actionable insights, including employee surveys, performance management cycles, compensation, DEI, among others.
What is needed:
10+ years of progressive experience in HR with at least 8 years including direct experience as a people business partner—working with executive leadership on talent strategy, employee relations, manager development, and organizational design
Experience leading and developing high performing, multi regional teams
Experience working with high-growth organizations in which some talent practices and systems are new or being developed
Excellent analytical skills; successfully uses data to extract insights and inform decision-making
Excellent communication skills and ability to coach, influence, and partner with various levels of employees
Depth of knowledge of talent, performance and developmental needs, issues and solutions across the employee lifecycle
Strong business acumen. You understand the core levers of a business and how talent strategy influences teams' ability to grow and perform
"No task is beneath you" mentality and willingness to roll up your sleeves
Located near Chicago or Indianapolis hubs highly preferred
About ActiveCampaign:
We are a category-defining Customer Experience Automation Platform (CXA) that helps over 185,000 businesses in 170 countries meaningfully engage with their customers. The platform gives businesses of all sizes access to 850+ pre-built automations that combine email marketing, marketing automation, CRM, and machine learning for powerful segmentation and personalization across social, email, messaging, chat, and text.
As a global multicultural company, we are proud of our inclusive culture which embraces diverse voices, backgrounds, and perspectives. We don't just celebrate our differences, we believe our diversity is what empowers our innovation and success. You can find out more about our DEI initiatives
here
.
As one of the fastest-growing SaaS companies in the world, we are scaling rapidly to keep up with market demand. We are growing all of our teams and looking for people who share our values, deliver innovation frequently, and join us in our mission to grow our customer base from 185,000 today to millions. We have been ranked in Best Places to Work on Built In Chicago in 2023, a best workplace for remote employees by Quartz and received recognition as a great place to work across all of our regions, and continue to be globally recognized for our employee-centric culture
here
.
Perks and benefits:
ActiveCampaign is an employee-first culture. We take care of our employees at work and outside of work. You can see more of the details
here
, but some of our most popular benefits include:
-Comprehensive health and wellness benefits (including no premiums for employees on our HSA plan,
telehealth and tele-mental health, and access to the Calm app for meditation)
-Generous 401(k) matching with no vesting
-Generous stipend to outfit your remote office
-Access to life coaches via Modern Health
ActiveCampaign is an equal opportunity employer. We recruit, hire, pay, grow and promote no matter of gender, race, color, sexual orientation, religion, age, protected veteran status, physical and mental abilities, or any other identities protected by law.
Our Employee Resource Groups (ERGs) strive to foster a diverse inclusive environment by supporting each other, building a strong sense of belonging, and creating opportunities for mentorship and professional growth for their members.