Manager, Workforce & Planning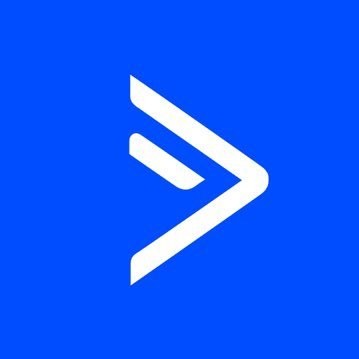 ActiveCampaign
Costa Rica
Posted on Tuesday, April 11, 2023
The Manager, Workforce & Planning will take the lead on optimizing all aspects of workforce planning in a complex, Multi-channel, global support environment. This will require identifying opportunities to enhance efficiency and leading pilot programs that identify new and innovative ways to improve team performance. This leader will be responsible for evolving our workforce management tools & programs and building accurate operational reporting capabilities.
You're a great match if you possess an inquiring mind, are detailed and analytically oriented, are driven to positively impact our customer experience, and have the ability to thrive in a growing and transforming organization. The ideal candidate will have a strong command of workforce management methodologies as well as prior experience in a global customer service environment.
What your day could consist of:
Lead a small team of analysts to develop and implement global staffing models, methodology, tools, and reporting
Oversee long and short range workforce forecasting for call center operations and participate in budget and hiring planning
Analyze real-time workload requirements and contact routing to manage performance to service level requirements and maximize utilization of resources to meet targeted SLAs
Drive queue management best practice initiatives globally and across work streams
Oversee and manage agent scheduling and intraday workforce management and reporting
Engage with the broader contact center organization to drive a continuous optimization approach across WFM processes
Engage with the broader organization to provide consultation and advice on special projects that impact the support workforce
Analyze real-time and historical contact center performance and volume drivers to identify opportunities to improve performance
Identify opportunities for improving support staffing, both offshore and onshore, external and in-house
Identify and implement technology and tools for data-driven, real-time staffing decisions
Partner with senior leadership and the finance team to coordinate volume projections; update and maintain budget models
Lead and develop schedulers, and coordinators responsible for intraday decision support and scheduling
What is needed:
BA/BS in an applicable discipline or equivalent relevant experience
5+ years of professional experience as it relates to workforce planning, customer support, and call center technology (ACD, IVR, WFM, Zendesk)
2+ years of experience managing workflow systems/teams in a global, complex, multi-skill call center environment
Leadership and people management experience in a fast moving environment
Excellent analytical skills and detailed knowledge of excel and experience with BI tools (e.g. Looker)
Advanced experience building and analyzing models using various statistical tools for forecasting and scheduling optimization (IEX, AgileTime, Verint)
Prior experience in SaaS, Software, or high-growth technology companies
Experience working with global BPOs
Superior written and verbal communication skills
Ability to work in fast-paced environment, with frequently changing priorities
This is an exciting time to join ActiveCampaign as we build out our new office in Costa Rica. You will be a large part of developing our office culture in this new Central American hub location.
About ActiveCampaign:
We are a category-defining Customer Experience Automation Platform (CXA) that helps over 185,000 businesses in 170 countries meaningfully engage with their customers. The platform gives businesses of all sizes access to 850+ pre-built automations that combine email marketing, marketing automation, CRM, and machine learning for powerful segmentation and personalization across social, email, messaging, chat, and text.
As a global multicultural company, we are proud of our inclusive culture which embraces diverse voices, backgrounds, and perspectives. We don't just celebrate our differences, we believe our diversity is what empowers our innovation and success. You can find out more about our DEI initiatives
here
.
As one of the fastest-growing SaaS companies in the world, we are scaling rapidly to keep up with market demand. We are growing all of our teams and looking for people who share our values, deliver innovation frequently, and join us in our mission to grow our customer base from 185,000 today to millions. We have been ranked in Best Places to Work on Built In Chicago in 2023, a best workplace for remote employees by Quartz and received recognition as a great place to work across all of our regions, and continue to be globally recognized for our employee-centric culture
here
.
ActiveCampaign is an equal opportunity employer. We recruit, hire, pay, grow and promote no matter of gender, race, color, sexual orientation, religion, age, protected veteran status, physical and mental abilities, or any other identities protected by law.
Our Employee Resource Groups (ERGs) strive to foster a diverse inclusive environment by supporting each other, building a strong sense of belonging, and creating opportunities for mentorship and professional growth for their members.