Senior Front End Engineer, Site Marketing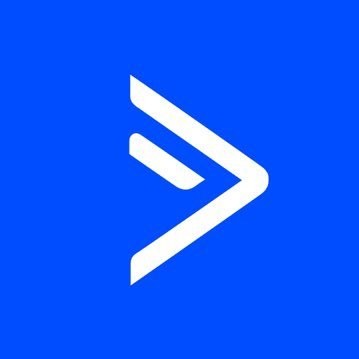 ActiveCampaign
Marketing & Communications, Software Engineering
United States
Posted on Saturday, April 8, 2023
We're looking for an experienced Senior Front End Engineer to join, help lead, and grow our talented Site team, responsible for our Marketing website and public facing web presences. As a member on the team you'll be expected to help lead technical discussions in an environment that values agility and iteration. Above all, we value iteration, customer focus, and humility. We believe front-end development is closely related to design, helping bring life to the product from a visual and interaction layer, and ultimately helping people solve their problems while bringing delight to their everyday lives. We also believe a well executed development process touches every part of the product, from accessibility to conversion, and everywhere in-between. If you believe the same, we should chat!
What your day could consist of:
Exploring ways we can bring surprise and delight to our visitors and customers through quality design and engineering
Conducting code and design reviews with peers and management
Collaborating with adjacent teams to deliver on shared projects and initiatives
Spiking on technical solution through multiple systems
Presenting and defending your design and/or technical decisions to your peers and leaders
Partnering with outside vendors
Mentoring and helping grow fellow engineers
Helping to establish front end engineering standards and practices that will help us achieve operational excellence
What is needed:
8+ years of industry experience
Mastery of the fundamentals of web development HTML, CSS, and JS
Proficiency in modern front end tools, technologies, and approaches
A love for design and an eye for details, big and small
Highly collaborative and partnering with design to move from prototypes to performant web experiences
Provide technical direction to the architecture, security, scalability, reliability, and performance of our growing websites
Heavy involvement in technical discussions and departmental initiativesAbility to transform product and marketing requirements into technical tasks
Ability to frame strong rationales for improving our visitors and customers web experiences to peers and management
Experience working with static front end JS-based frameworks like React or Vue, as well as PHP based frameworks such as WordPress
Awareness of industry trends, using insights to help the team make future-friendly technical decisions
Continued investment in your personal growth and the growth of the team raising our level of excellence over time
Effectively unblock teammates with creative problem solving
Ability to work with adjacent teams, contributing to codebases not directly owned by our team
Participation in engineering and design interviews to help build an overall well-balanced team
Portfolio Website Required*
About ActiveCampaign:
We are a category-defining Customer Experience Automation Platform (CXA) that helps over 185,000 businesses in 170 countries meaningfully engage with their customers. The platform gives businesses of all sizes access to 850+ pre-built automations that combine email marketing, marketing automation, CRM, and machine learning for powerful segmentation and personalization across social, email, messaging, chat, and text.
As a global multicultural company, we are proud of our inclusive culture which embraces diverse voices, backgrounds, and perspectives. We don't just celebrate our differences, we believe our diversity is what empowers our innovation and success. You can find out more about our DEI initiatives
here
.
As one of the fastest-growing SaaS companies in the world, we are scaling rapidly to keep up with market demand. We are growing all of our teams and looking for people who share our values, deliver innovation frequently, and join us in our mission to grow our customer base from 185,000 today to millions. We have been ranked in Best Places to Work on Built In Chicago in 2023, a best workplace for remote employees by Quartz and received recognition as a great place to work across all of our regions, and continue to be globally recognized for our employee-centric culture
here
.
Perks and benefits:
ActiveCampaign is an employee-first culture. We take care of our employees at work and outside of work. You can see more of the details
here
, but some of our most popular benefits include:
-Comprehensive health and wellness benefits (including no premiums for employees on our HSA plan,
telehealth and tele-mental health, and access to the Calm app for meditation)
-Generous 401(k) matching with no vesting
-Generous stipend to outfit your remote office
-Access to life coaches via Modern Health
ActiveCampaign is an equal opportunity employer. We recruit, hire, pay, grow and promote no matter of gender, race, color, sexual orientation, religion, age, protected veteran status, physical and mental abilities, or any other identities protected by law.
Our Employee Resource Groups (ERGs) strive to foster a diverse inclusive environment by supporting each other, building a strong sense of belonging, and creating opportunities for mentorship and professional growth for their members.