Business Intelligence Analyst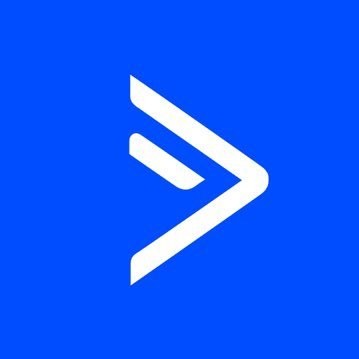 ActiveCampaign
IT, Operations, Data Science
Chicago, IL, USA
Posted on Thursday, March 30, 2023
We are currently seeking a Business Intelligence Analyst to join our Central Operations team. The Business Intelligence Analyst will be responsible for leveraging data to help answer our organization's most important questions and ensuring everyone has the data they need to perform their jobs well. We are looking for a candidate who shows both a strong understanding of how to manipulate data using SQL and an exceptional ability to design metrics that reveal insights to our different business units.
What your day could consist of:
Acting as an internal consultant, using analytical skills to answer critical business questions
Interfacing with team members (including VPs and executives) to understand reporting requirements and data needs
Sharing knowledge around data tools throughout the company
Participating in data exploration and providing analytical insights
Building visualizations and reports for all of our business units
Being a steward of the data warehouse (e.g. documentation, maintenance, and knowledge sharing)
Owning the validation, clean up, and governance of data
What is needed:
Proficient SQL skills (at least two years working directly with SQL)
Analytical experience with data and data modeling concepts
Understanding of data warehouses
Experience answering unstructured business questions
Willingness to learn new skills on the job
Experience with any analytical/visualization tool (Looker, QuickSight, Pentaho, Tableau)
Data manipulation with Python (preferred)
3-5 years as an analyst or in an analytics-focused role (preferred)
About ActiveCampaign:
We are a category-defining Customer Experience Automation Platform (CXA) that helps over 185,000 businesses in 170 countries meaningfully engage with their customers. The platform gives businesses of all sizes access to 850+ pre-built automations that combine email marketing, marketing automation, CRM, and machine learning for powerful segmentation and personalization across social, email, messaging, chat, and text.
As a global multicultural company, we are proud of our inclusive culture which embraces diverse voices, backgrounds, and perspectives. We don't just celebrate our differences, we believe our diversity is what empowers our innovation and success. You can find out more about our DEI initiatives
here
.
As one of the fastest-growing SaaS companies in the world, we are scaling rapidly to keep up with market demand. We are growing all of our teams and looking for people who share our values, deliver innovation frequently, and join us in our mission to grow our customer base from 185,000 today to millions. We have been ranked in Best Places to Work on Built In Chicago in 2023, a best workplace for remote employees by Quartz and received recognition as a great place to work across all of our regions, and continue to be globally recognized for our employee-centric culture
here
.
Perks and benefits:
ActiveCampaign is an employee-first culture. We take care of our employees at work and outside of work. You can see more of the details
here
, but some of our most popular benefits include:
-Comprehensive health and wellness benefits (including no premiums for employees on our HSA plan, telehealth and tele-mental health, and access to the Calm app for meditation)
-Open paid time off
-Generous 401(k) matching with no vesting
-Generous stipend to outfit your remote office
-Access to life coaches via Modern Health
-Cool swag
ActiveCampaign is an equal opportunity employer. We recruit, hire, pay, grow and promote no matter of gender, race, color, sexual orientation, religion, age, protected veteran status, physical and mental abilities, or any other identities protected by law.
Our Employee Resource Groups (ERGs) strive to foster a diverse inclusive environment by supporting each other, building a strong sense of belonging, and creating opportunities for mentorship and professional growth for their members.