Engineering Manager, Reporting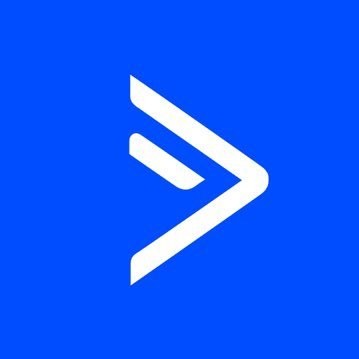 ActiveCampaign
Software Engineering, Other Engineering
Costa Rica
Posted on Saturday, March 18, 2023
ActiveCampaign's engineering team is growing rapidly and we are looking for an Engineering Manager to help us scale. Our Engineering Managers are people with varying technical backgrounds and interests who are heavily involved in the technical details of their team. As managers, our main focus is keeping our teams efficient and executing on the right goals. We build teams that are inclusive, collaborative, and have a strong sense of ownership for the things they build.
Our reporting team is responsible for building marketing insights platform to bring data driven decisions to ActiveCampaign's customers by developing in built analytics through reports and dashboards capabilities with easy to use interfaces. This team is responsible for building backend services to consume data from discrete sources and build rich visualizations where ActiveCampaign's customers can make data driven decisions to improve their business.
If you have a passion and track record for solving problems; moreover, have strong leadership skills and a strong software development background, this is a great fit for you.
What your day could consist of:
Lead one or more full stack engineering teams that like to ship code quickly and predictably while tackling hard engineering problems
Maintain rigor in high code quality, automated testing, and other engineering best practices
Contribute to and/or execute on the organization's vision and standards around security, quality, observability and clean code
Support legacy and modern services and applications in the public cloud and deploy them through CI/CD practices
Review architectural and technology proposals emerging from team members, collaborate with staff engineers and engineering leaders while guiding the teams in decision making.
Create a collaborative work environment that fosters autonomy, inclusivity, innovation, learning, respect and transparency while holding a high bar for craftsmanship
Collaborate with Product Managers and Designers to ensure we are building great products
Be flexible to work with a glocal team across time zones.
Demonstrate problem solving and technical innovation through "rolling-up sleeves" and "getting hands dirty"
Collaborate with other engineering teams to identify, leverage, and successfully evangelize opportunities to improve engineering productivity.
Share knowledge with team members via a formal mentoring relationship, reviewing code, reviewing design docs, giving technical talks and JIT feedback
Work closely with the People Team to hire talented and high potential engineers from diverse backgrounds
Participate in performance reviews and career development for their team members.
What is needed:
5+ Experience building and deploying scalable applications in the cloud using CI/CD practices in one of the following languages: Java, Python, JavaScript/Typescript,
At least 2 years of experience in managing engineering teams with at least 3 people.
Experience or exposure in building micro frontend applications and progressive web applications, using frameworks like React.
Solid experience with SQL and NoSQL databases
Experience working with Big data technologies like Snowflake, Hadoop, Spark, Databricks
Strong knowledge of BI tools such as Looker, Tableau, Qlik ..etc
Experience or exposure to ElasticSearch Knowledge is preferable
Hands-on technical leadership and people management experience
Knowledge of scalable data models and reporting
Demonstrated background in working with data sets from disparate sources to gain insights that would otherwise be difficult to observe
Experience solving challenging technical problems with a focus on building high throughput and low latency applications
Strong English communication skills (written & verbal) and customer focus
This is an exciting time to join ActiveCampaign as we build out our new office in Costa Rica. You will be a large part of developing our office culture in this new Central American hub location.
About ActiveCampaign:
We are a category-defining Customer Experience Automation Platform (CXA) that helps over 185,000 businesses in 170 countries meaningfully engage with their customers. The platform gives businesses of all sizes access to 850+ pre-built automations that combine email marketing, marketing automation, CRM, and machine learning for powerful segmentation and personalization across social, email, messaging, chat, and text.
As a global multicultural company, we are proud of our inclusive culture which embraces diverse voices, backgrounds, and perspectives. We don't just celebrate our differences, we believe our diversity is what empowers our innovation and success. You can find out more about our DEI initiatives
here
.
As one of the fastest-growing SaaS companies in the world, we are scaling rapidly to keep up with market demand. We are growing all of our teams and looking for people who share our values, deliver innovation frequently, and join us in our mission to grow our customer base from 185,000 today to millions. We have been ranked in Best Places to Work on Built In Chicago in 2023, a best workplace for remote employees by Quartz and received recognition as a great place to work across all of our regions, and continue to be globally recognized for our employee-centric culture
here
.
ActiveCampaign is an equal opportunity employer. We recruit, hire, pay, grow and promote no matter of gender, race, color, sexual orientation, religion, age, protected veteran status, physical and mental abilities, or any other identities protected by law.
Our Employee Resource Groups (ERGs) strive to foster a diverse inclusive environment by supporting each other, building a strong sense of belonging, and creating opportunities for mentorship and professional growth for their members.