Email Marketing Manager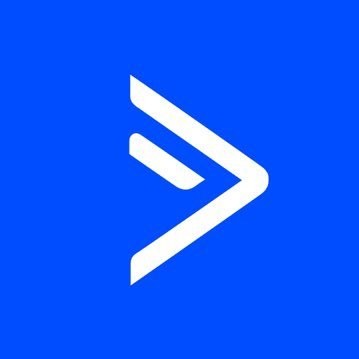 ActiveCampaign
Marketing & Communications
Chicago, IL, USA
Posted on Thursday, March 9, 2023
The Email Marketing Manager at ActiveCampaign is a role that owns the end-to-end strategy, development, and performance of all email marketing. This includes messaging and copywriting, segmentation and targeting, design and development, testing and sending, reporting and analysis, and evolving the strategy to support the growth of the business. The ideal candidate will embrace iteration and evolution as ActiveCampaign further develops into a multi-product organization.
What your day could consist of:
Build email strategy for all email campaigns across various ActiveCampaign segments
Identify opportunities for segmented audiences to drive specific actions and conversions
Develop a strategy for how email contributes to the holistic customer journey
Analyze all emails to identify where broader messaging can be distributed to larger audiences in effective manners
Redefine how standard monthly emails/newsletters and targeted conversion focused campaigns should operate
Write the messaging, positioning, and copy, with a focus on conversions, for all emails
Develop segmentation strategy with an understanding of which content will drive the highest conversions
Design, develop, and create the end-to-end visual appearance and content of an email campaigns, in alignment with our brand standards and guidelines
Further, experiment with design and content with A/B tests
Ensure timely and quality delivery of all email campaigns, including quality assurance and control
Report on, analyze, and monitor campaign performance, then implement self-identified areas for improve
Continually monitor and iterate upon performance
Stay on top of industry best practices for email deliverability, segmentation, automation, and customer experience
What is needed:
5+ years of email marketing experience
Demonstrated experience with email marketing strategy and execution
Proven track record of consistently delivering measurable results
A deep comfort level with campaign analysis, measurement, reporting, and revenue impact
Experience with an email marketing and marketing automation tool (like ActiveCampaign)
HTML/CSS knowledge
Self-starter who can execute in a fast paced, dynamic environment
Bachelor's Degree in marketing or related field preferred
About ActiveCampaign:
We are a category-defining Customer Experience Automation Platform (CXA) that helps over 185,000 businesses in 170 countries meaningfully engage with their customers. The platform gives businesses of all sizes access to 850+ pre-built automations that combine email marketing, marketing automation, CRM, and machine learning for powerful segmentation and personalization across social, email, messaging, chat, and text.
As a global multicultural company, we are proud of our inclusive culture which embraces diverse voices, backgrounds, and perspectives. We don't just celebrate our differences, we believe our diversity is what empowers our innovation and success. You can find out more about our DEI initiatives
here
.
As one of the fastest-growing SaaS companies in the world, we are scaling rapidly to keep up with market demand. We are growing all of our teams and looking for people who share our values, deliver innovation frequently, and join us in our mission to grow our customer base from 185,000 today to millions. We have been ranked in Best Places to Work on Built In Chicago in 2023, a best workplace for remote employees by Quartz and received recognition as a great place to work across all of our regions, and continue to be globally recognized for our employee-centric culture
here
.
Perks and benefits:
ActiveCampaign is an employee-first culture. We take care of our employees at work and outside of work. You can see more of the details
here
, but some of our most popular benefits include:
-Comprehensive health and wellness benefits (including no premiums for employees on our HSA plan, telehealth and tele-mental health, and access to the Calm app for meditation)
-Open paid time off
-Generous 401(k) matching with no vesting
-Generous stipend to outfit your remote office
-Access to life coaches via Modern Health
-Cool swag
ActiveCampaign is an equal opportunity employer. We recruit, hire, pay, grow and promote no matter of gender, race, color, sexual orientation, religion, age, protected veteran status, physical and mental abilities, or any other identities protected by law.
Our Employee Resource Groups (ERGs) strive to foster a diverse inclusive environment by supporting each other, building a strong sense of belonging, and creating opportunities for mentorship and professional growth for their members.