Premier Support Specialist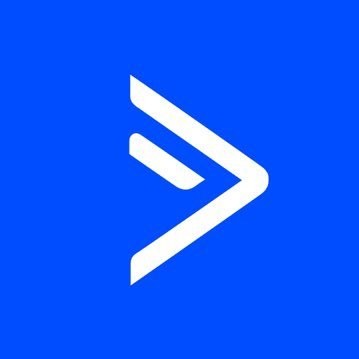 ActiveCampaign
Customer Service
Sydney, Australia
Posted on Wednesday, March 8, 2023
As a Dedicated Product Support Specialist, your role will be critical in acting as a subject matter expert for our high-value customers, as well as our Agency and Partner programs. You will be responsible for providing dedicated support of your specialized domain to our customers, collaborating with Product Support Specialists to help improve their knowledge, as well as being a key player in helping drive product change/process improvements. Each day will be a new challenge and in this role, you will help make an impact on how ActiveCampaign is seen as the leading CXA platform.
What your day could consist of:
Provide dedicated support for our Agency partners and high-value ActiveCampaign accounts
Be responsible for the customer experience and work to exceed customer expectations in all cases under your specialized domain, providing high-quality support via live messaging/chat, asynchronous channels, video/screen-sharing, and video calls if and when needed
Collaborate with Support colleagues using fundamental troubleshooting skills to isolate, analyze and provide resolution to customer issues of moderate to high complexity in your domain
Collaborate with Technical Support colleagues to ensure efficient handoffs of customer issues requiring technical resolution or involvement of the engineering team
Dedicatedly look for solutions to problems and propose improvements if something could work better in your technical domain
Drive product change and improvement to make ActiveCampaign the leading CXA platform
Be responsible for creating and maintaining knowledge documentation for your specialized domain
As needed, facilitate knowledge-sharing sessions with broader team members, as well as for cross-functional teams in the Customer Org and beyond
Partner with internal teams to ensure Agency partners and high-value ActiveCampaign account queries are resolved quickly by; coordinating with sales, marketing, finance, and product teams
Consistently bring creative ideas and solutions to the team on how to improve the Premier Support experience
What is needed:
At least 2+ years of experience in a technical software environment
At least 3 years of experience in a SaaS support environment
Experience troubleshooting technical issues in a chat-first environment
Strong knowledge of our internal partner programs and how they function within ActiveCampaign
Demonstrable experience supporting and solving complex issues mainly via live channels and asynchronous channels
The ability to evaluate and focus on in-depth problem analysis of ActiveCampaign products and their use in mixed business cases, and the ability to replicate and document problems for further escalation where required
Superior communication skills including technical writing ability
Strong analytical skills to help identify product trends and gaps
A solutions-oriented mindset with the ability to create memorable customer experiences and explain technical problems succinctly and clearly.
The ability to work with conflicting priorities by taking initiative and prioritizing accordingly
Deep knowledge of marketing automation/CRM solutions like ActiveCampaign is a plus!
Who you are:
A support enthusiast with strong troubleshooting skills and an ability to navigate through multiple product environments
A problem-solver and decision-maker, who easily guides customers through key moments of their journey (whichever contact channel they choose)
A relationship builder with our customers always focused on understanding their needs and how we can meet them
A solid teammate that can both follow and lead depending on the situation
Set on creating customer wow - you love building a strong rapport with customers and are not afraid to jump on a chat or Zoom screen-sharing session
An empathizer. You connect with customers in a genuine way that lets them know you care about their issues
Inspiring and excellent at helping your teammates around you
A curious and ambitious learner who can deep-dive into existing or new products to learn them inside-outAble to "zoom out" of a problem, in order to ask the right questions, and explain complex issues in simple terms
Not afraid to build a business case for change, you iterate everything
About ActiveCampaign:
ActiveCampaign's category-defining Customer Experience Automation Platform (CXA) helps over 185,000 businesses in 170 countries meaningfully engage with their customers. The platform gives businesses of all sizes access to 850+ pre-built automations that combine email marketing, marketing automation and CRM for powerful segmentation and personalization across social, email, messaging, chat and text. Over 70% of ActiveCampaign's customers use its 800+ integrations including Microsoft, Shopify, Square, Facebook, and Salesforce. ActiveCampaign scores higher in customer satisfaction than any other solution in Marketing Automation, CRM, and E-Commerce Personalization on
G2.com
and is the Top Rated Email Marketing Software on TrustRadius. Pricing starts at just $9/month. Start a free trial at
ActiveCampaign.com
As one of the fastest-growing SaaS companies, we are scaling rapidly to keep up with market demand. We are growing all of our teams and looking for people who share our values, deliver innovation frequently, and join us in our mission to grow our customer base from 185,000 today to millions.
Perks and benefits:
ActiveCampaign is an employee-first culture. We take care of our employees at work and outside of work. You can see more of the details
here
, but some of our most popular benefits include our fully funded Gold cover private health care, access to the Calm app for mediation, open paid time off policy, a generous quarterly allowance to outfit your remote office, hybrid working options, paid parental leave and a focus on career growth including access to personal development budget and professional coaching AND swag for days!
ActiveCampaign is an equal opportunity employer. We recruit, hire, pay, grow and promote no matter of gender, race, color, sexual orientation, religion, age, protected veteran status, physical and mental abilities, or any other identities protected by law. Our Employee Resource Groups (ERGs) strive to foster a diverse inclusive environment by supporting each other, building a strong sense of belonging, and creating opportunities for mentorship and professional growth for their members.
Our core values:
Start with trust
Make the customer a hero
Cultivate inclusion & diversity
Iterate everything, always
Create WOW
Pursue growth with gratitude