VP, Software Engineering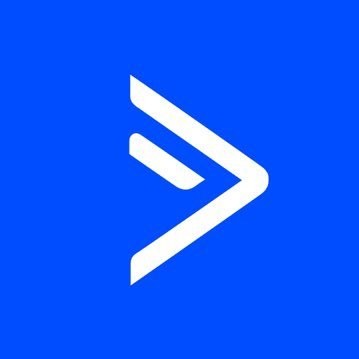 ActiveCampaign
Software Engineering
Chicago, IL, USA
Posted on Friday, March 3, 2023
ActiveCampaign is seeking an experienced VP to lead Software Engineering within our
growing global SaaS company!
You will shape, grow, and run the dedicated product engineering teams behind our B2B email marketing automation product used by 180,000+ customers globally.
You will be a trusted thought partner for our CTO, CEO, President and the Executive Leadership Team. You will design and scale engineering teams to
meet the ever-changing needs of our customers and ActiveCampaign.
Successful
candidates are influential people leaders with a
demonstrated history of building high performing teams who deliver impactful solutions. You must have a passion for fostering a team culture that inspires excellence in driving business results, an appetite for continuous iteration, and a collaborative and congenial working environment.
Ideal candidates will be based near our Indianapolis or Chicago hub locations.
What your day could consist of:
Provide Strategic Leadership: You will work closely with our Executive Leadership Team to translate our company vision and strategy into a strategy and vision for the Engineering function.
Track and manage key KPIs to objectively assess engineering's progress against our roadmap, pivoting as needed, and sharing learnings along the way. To do this you will build a deep understanding of our product, customer experience and the drivers of revenue and customer growth.
Operational Leadership - Lead and grow our Engineering organization: Expand, uplevel, and manage engineers, including those embedded on other teams, ensuring we have the key roles needed to execute our roadmap.
Foster a culture aligned to our values within Engineering and across ActiveCampaign.
Lead teams, individuals, and cross-functional relationships in a way that ensures productivity and transparent communication.
Grow the engineering organization - Help in the recruitment and retention of top talent to help scale engineering teams.
Be a thought leader who earns the respect and trust of team members, and help grow even our most senior engineers.
Establish a culture of innovation using various approaches and principles. Ensure best practices within the engineering organization.
Partner with program and product leaders to implement continuous improvement, deployment, and testing as part of the product delivery lifecycle.
Work with cross-functional leaders in product, design, security, etc. to set aggressive but achievable timelines and targets for Engineering deliverables while not sacrificing quality.
Provide the technical and people leadership needed to establish a world-class engineering organization across multiple locations, divisions, and programs.
Build for scale, while maintaining an agile culture. Structure, mentor and organize a global team of engineers to align with the strategic objectives of the company and execute the product roadmap efficiently.
Maintain a documented engineering roadmap, ensuring the system scales and is stable and secure.
Manage the identification, selection, design, and execution of major projects through the engineering group.
Ensure that high standards of engineering process discipline, and materials management are maintained across sites.
Ensure that engineering standards are consistently and uniformly applied and that appropriate engineering controls are in place and functioning.
What is needed:
12+ years of Engineering leadership experience in B2B technology companies, particularly SaaS and Cloud.
Ability to understand and challenge software architectural decisions as required.
Passion for people management, empowering, and developing team members.
Strong track record of creating team cohesion to enable teams to achieve great things.
Experience managing both fully remote and hybrid teams.
Demonstrated history of collaborating effectively with other senior leaders across an organization.
The understanding that growing and engaging your team is one of the highest ROI activities you can do as a leader, and you found innovative ways to consistently do this.
Experience aligning software engineering within a product-driven environment. You know how to set up and manage cross-functional engineering teams.
Strong attention to detail with prior experience developing KPIs and metrics. Experience with OKRs is a plus.
Excellent communication and interpersonal skills with both highly technical and non-technical teams.
About ActiveCampaign:
We are a category-defining Customer Experience Automation Platform (CXA) that helps over 185,000 businesses in 170 countries meaningfully engage with their customers. The platform gives businesses of all sizes access to 850+ pre-built automations that combine email marketing, marketing automation, CRM, and machine learning for powerful segmentation and personalization across social, email, messaging, chat, and text.
As a global multicultural company, we are proud of our inclusive culture which embraces diverse voices, backgrounds, and perspectives. We don't just celebrate our differences, we believe our diversity is what empowers our innovation and success. You can find out more about our DEI initiatives
here
.
As one of the fastest-growing SaaS companies in the world, we are scaling rapidly to keep up with market demand. We are growing all of our teams and looking for people who share our values, deliver innovation frequently, and join us in our mission to grow our customer base from 185,000 today to millions. We have been ranked in Best Places to Work on Built In Chicago in 2023, a best workplace for remote employees by Quartz and received recognition as a great place to work across all of our regions, and continue to be globally recognized for our employee-centric culture
here
.
Perks and benefits:
ActiveCampaign is an employee-first culture. We take care of our employees at work and outside of work. You can see more of the details
here
, but some of our most popular benefits include:
-Comprehensive health and wellness benefits (including no premiums for employees on our HSA plan, telehealth and tele-mental health, and access to the Calm app for meditation)
-Open paid time off
-Generous 401(k) matching with no vesting
-Generous stipend to outfit your remote office
-Access to life coaches via Modern Health
-Cool swag
ActiveCampaign is an equal opportunity employer. We recruit, hire, pay, grow and promote no matter of gender, race, color, sexual orientation, religion, age, protected veteran status, physical and mental abilities, or any other identities protected by law.
Our Employee Resource Groups (ERGs) strive to foster a diverse inclusive environment by supporting each other, building a strong sense of belonging, and creating opportunities for mentorship and professional growth for their members.